CHARACTERISTICS
A pale gold colour and an expressive bouquet of mirabelle and floral tones withe, a hints of citrus lead to a palate that is at once full, soft and elegant.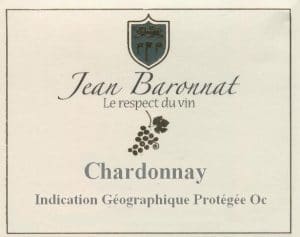 TECHNICAL CARD
Situation :  the vineyard is in the Languedoc area, face to the mediterranean sea.
Soil : the vine grows on stony soils.
single grape variety : Chardonnay.
Vinification : maceration with controlled temperatures.
Maturing : in tank then in bottles.
SERVICE CHARGE :  Serve all around of 10°C.  Perfect with seafoods and shellfish.