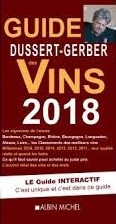 This is an excellent Julienas, a beautiful color with purple hues, complex scents of blackberry and humus, tannins very well balanced, fleshy mouth as it should.
A very typical wine, with powerful and ripe tannins at the same time, very fragrant, dense and persistent, well structured.
An ample and very well structured wine, elegant, harmonious on the palate with a lily and pear finish.
The palate is fleshy and peppery, with a purple color, concentrated nose (blackberry and blackcurrant) and melted tannins.
Régnié 2015  Excellent, with the notes of griotte, mixes flexibility and aromatic intensity, well harmonious and very balanced, all in aromas and finesse in the final, a typical wine and possessing a real potential for evolution. 
Chiroubles 2015 Beautiful purple reflections, with aromas of cooked fruits (blackcurrant, strawberry), is of ample and melted mouth.
 Beaujolais Villages « Le Bois de la Fée » 2015 Ripe strawberry touch on the palate, well on the palate, combining suppleness and aromatic freshness. Well balanced. 
Côtes du Ventoux 2015  It combines richness and finesse, a wine with rich tannins, intense nose of prune and humus.
 Viré Clessé 2014 Balanced, elegant, dense and fragrant mouth, pleasant by its vivacity, a beautiful persistence of aromas.
Beaujolais Blanc 2015 Bouquet, all round, fruity, tender and full-bodied at the same time.
Mâcon Villages 2014 Fresh, combining finesse and structure, roundness and aromatic persistence. 
Coteaux du Lyonnais rosé 2015 Pretty wine, that smells fresh red fruits, a wine of beautiful color, mouth frank and greedy. eo.