CHARACTERISTICS
Golden pale with green hints.
Aromatic nose, typical of Chardonnay grape, with aromas of dry fruit and apricot.
Good acidity, rounded and supple wine. Harmonious.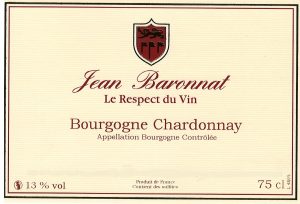 TECHNICAL CARD
Situation : The vineyard is situated in the south of Burgundy, in the west of the town of Mâcon.
Soil : Granitic.
single grape  : Chardonnay.
Vinification : Classical winemaking of white Burgundy wines.
Maturing : In tank, then in bottles.
SERVICE CHARGE : Serve all  around 10 °C.  Pe rfect with seafood and cooked fishes.