Gold medals for our Beaujolais nouveaux
BEAUJOLAIS NOUVEAU 2019 : date of release November 21, 2019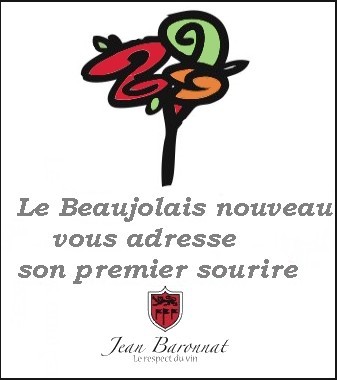 The Lyon Beaujolais Trophy : gold medal for our "Beaujolais nouveau"
This is the only official competition of new Beaujolais wines, is organized by the union of oenologists of France. It rewards each year the best new wines of Beaujolais.
For the third time in four years, our new Beaujolais won a gold medal during this tasting held in Lyon on Sunday, November 12, 2017.
Bourgogne aujourd'hui
Juliénas 2015
note: 17/20 Exceptional wine
garnet color, bright,Rich aromas of flowers, spices, jammy fruits,
The wine is opulent, bold, structured and well balanced,
Chénas 2015
Rating: 16,5 / 20 – Exceptional wine
Rich and expressive aromas of elderberry, blackcurrant, flowers …
Dense, pulpy, with fruit, silky tannins and a very nice spicy finish.
Chiroubles 2015
Note: 15/20 – Very good wine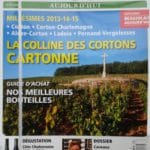 Sirha 2017
On the occasion of the famous gastronomy fair which was held in Lyon at the end of January, two of our wines were present on the stand of Beaujolais wines:
* White Beaujolais 2015
* Beaujolais-villages " Le Bois de la Fee" 2015
In addition, Saturday, January 28 under the tunnel cross red as part of the international biennale of taste, our white Beaujolais was selected to accompany the dishes that were prepared by great chefs and served at the big table – two services of 1,700 seats.
Nos vins dans les guides 2017
– Moulin à Vent  2014 *** vin exceptionnel
– Saint Véran 2014 ** vin remarquable
Mâcon Azé blanc 2014       86/100
Beaujolais Villages « Le Bois de la Fée » 2015      88/100
Crozes-Hermitage 2013  « Les engoulevents »       86/100
Deux revues spécialisées allemandes :  Sommelier et Weinwirschaft ont sélectionné notre syrah et notre chardonnay.
La vigne s'est réveillée et elle a débourré récemment; ce sont maintenant les feuilles qui apparaissent.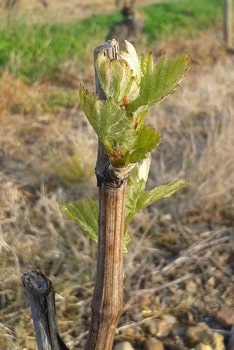 Notre Beaujolais-Villages " Le Bois de la Fée" citée sur le guide des "bouchons" Lyonnais.