CHARACTERISTICS
Brilliant robe with fine bubbles.Aromatic with dominating smell of fruits.Good tasting and aromatic persistence for a very pleasant wine.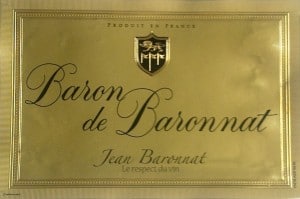 TECHNICAL CARD
Degree : 11% alc.
Grape : Airen grape.
"Champagne" method :
The first alcoholic fermentation is made in tank, then the second fermentation is made in-bottles, then disgorging for avoiding the deposit.
SERVICE CHARGE : Serve all around of 4/5°C.  Idéal for aperitif or dessert, served neat or with blackcurrant liquor.