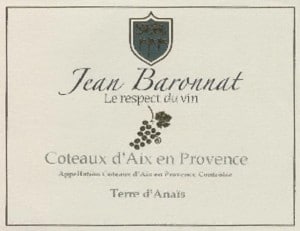 TECHNICAL CARD
Situation : the vineyard is situated in south France, north of Aix-en-Provence city.
Soil : the vineyard is cultivated on clay and calcareous soils.

Grape varieties : blanding of Grenache, Syrah and Cabernet-Sauvignon.
Vinification : traditional vinification with 8/10 days maceration, with mastered temperatures.Maturing : maturing in tank then in bottles.
SERVICE CHARGE : Serve all around of 14°C. Ideal with first courses, grilled meats and cheeses.